Kerala

Karnataka

Tamil Nadu

Lakshadweep

Andamans
Honeymoon in South India offers you an enjoyable time, thrilling experience and probably the time of your life. Idyllic climate of Kerala, ancient and colonial architecture of Tamil Nadu, well-developed facilities of Karnataka, exotic locales and inhabitants of Lakshadweep and divine beauty of Andamans are some of the attractions of Honeymoon in South India.
Honeymoon in Kerala
Honeymoon is the most romantic period of life. We all desire the moments of privacy and intimacy to stay forever like this.
You cannot really picture this beautiful southern Indian state without its tropical glory
ndulge in all the relaxing activities that are not possible in busy city life, try out regional cuisine including fresh seafood, study the forts and temples, meet the wildlife, drink lot of coconut water and go on a shopping spree on Honeymoon in Kerala. Local art and craft, regional dances and specialized Ayurvedic treatments will surely impress you. There is so much to explore, admire and absorb in Kerala that you would not wish your Honeymoon in Kerala to come to an end.
Popular hill stations
If you are all set to take your beloved on Kerala honeymoon tours like those many other couples, who seek refuge amidst its breathtaking surroundings, you can explore the following popular hill stations here:
Wayanad
Munnar
Chithirapuram
Thekkady
Idukki
Devikulam
Ponmudi
Lakkidi
Vagamon
Famous backwater destinations
Some of the most famous backwater destinations in Kerala, where most of the honeymooners like to spend their special moments, are:
Alappuzha
Cochin
Kollam
Kasargod
Kozhikode
Kottayam
Kuttanad
Kumarakom
Trivandrum
Thiruvallam
Honeymoon in Karnataka
Karnataka is the best Honeymoon Destination in India. Honeymoon in Karnataka and experience the surreal magic of an enchanting land soaked in natural beauty, culture and history. Karnataka seduces you with its myriad charms and lush greenscapes.
See the attractions of Coorg, Chikamaglur, Gulbarga, Mysore and Raichur and tour the ancient ruins at Halebid, Belur and Hampi as you honeymoon in stunning Karnataka, South India.
See tigers, leopards, deer, elephants and other wildlife as you tour Banerghatta, Bandipur and Nagarhole. Spend a relaxed honeymoon in Bangalore "the garden city" of Karnataka, South India and explore the magical attractions of Hassan and Belgaum as you honeymoon in pleasant Karnataka, South India.
Honeymoon in Tamil nadu
Honeymoon in Tamil Nadu means spending your most precious time period of life with the most important person in your life in a legendary state. A state with glorious past and splendid present, rich culture and way of life, heritage monuments as silent spectators of the passing time and natural beauty that is very inviting is the perfect place to have the beginning of your new life. Since, you will not get a second chance for Honeymoon in Tamil Nadu, grab the first opportunity to enjoy it to the optimum.
Watch the stone monuments, European churches, enchanting beaches, pleasant hill stations, clean cities and wild national parks on your Honeymoon in Tamil Nadu. Besides, also indulge in shopping for finest silk and ethnic handicraft items, watching cultural performances of Bharatnatyam, relishing Tamilian cuisine of doasas, uttapams, idlis and filter coffee and paying your tributes to the gods and goddess for you new life on Honeymoon in Tamil Nadu. Not a single day will go waste on Honeymoon in Tamil Nadu, as there is lot to see and admire.
Honeymoon in Lakshadweep
Honeymoon in Lakshadweep - an un spoilt coral paradise steeped in hues of blue-green waters. An exotic archipelago set in an aquamarine Arabian Sea offers the perfect honeymoon destination.
Situated far away from regular urban bustle, the remote palm fringed Lakshadweep islands are a veritable paradise of marine wonders. Sail a glass-bottomed boat into deep seas and see an amazing marine world aglitter in brilliant coral hues.
Stay at a beach cottage, sunbathe, build sand castles and enjoy the pristine beauty of exotic Lakshadweep islands as you honeymoon in Lakshadweep, India. Tour the natural attractions of fascinating Bangaram and Agatti on your honeymoon sojourn in beatific Lakshadweep, India.
Honeymoon in Andaman
Spend a dream honeymoon in exotic Andaman and experience an aquamarine land fringed with sparkling silver sands steeped in peace.
Sunbathe, swim and dive. Relax under palm clusters as the gentle sea breeze whispers romantic secrets in your ears. Let the tropical sun work its magic on you, participate in adventure water sports like snorkeling, scuba diving, deep sea fishing and other thrilling underwater activities.
Enjoy surfing and para sailing apart from a plethora of fascinating beach activities that transport you into a paradise like land where you know, see and feel nothing but exuberance, peaceful togetherness and happiness.
1. Accommodation in the above mentioned hotels/houseboat or similar on twin sharing basis with one double roomfor two persons.
2. Daily breakfast at all places, except in Houseboat breakfast, lunch and dinner basis.
3. All transfers and sightseeing by 01 A/C Tata Indica Car including fuel charges, driver's bhatta, toll and parking.
4. All applicable hotel & service taxes.
1. Any meals other than those mentioned above.
4. Any portage at airports and hotels, tips, insurance, wine, mineral water, telephone charges, and all items of personal nature.
5. Any services not specifically mentioned in the inclusions.
6. Expenses caused by factors beyond our control like rail andflight delays, roadblocks, vehicle mal-functions, political disturbances etc.
With Love,
Supriya [ MTM ]
International Travel Consultant
Take aTrip Sales
Address : Take a Trip Ttravel,
#45 Srinivas first floor,
anjeneya Nagar , 1st Cross,
BSK 3rd Stage,
Bangalore.
Mobile : (+91) - 08431789459
Email : info@takeatrip.net.in
W : www.asiaguidetours.co.in
http://asiaguidetours.co.in
We request you to provide maximum information related to your travel plan in the "Requirements" field This will help us to process your information quickly and accurately.
http://aerosoftseo.com/maketourindia/
http://mandu-thecelebrationoflove.blogspot.com/
http://bandhavgarh-nationalpark.blogspot.com/
http://aerosoft-career.blogspot.com/
http://shweta-agrawal-indore.blogspot.com/
http://airaviator.com/freeguide/
http://visitshirdi.co.in/Book/
http://the-multi-tasking-banana.blogspot.com/
http://newzealand-aviation-news.blogspot.com/
http:http://canadian-aviation-news.blogspot.com/
http://USA-aviation-news.blogspot.com/
http://UK-aviation-news.blogspot.com/
Mr Ronak Agrawal, AsiaGuide Tours & Travels, B-19, Upper
Ground Floor, Stadium Complex, Jalgaon 425001 MS India, Tel: 91 257-2239636 M :-
91- 9960222656 E : asiaguidetours@gmail.com W : www.asiaguidetours.co.in
http://asiaguidetours.co.in
B: http://asiaguidetoursandtravels.blogspot.com
Shripad India Tours & Travels, B-110, Dindayal Complex,Near Ved
Nagar, Nanakheda, Ujjain, India T : 456010, 9406841345, 07344041397,
E shripadtravels@yahoo.co.in, www.shripadtravels.com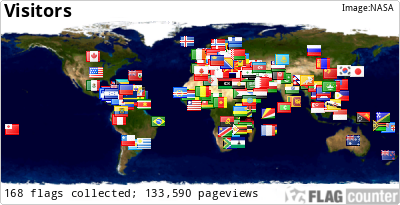 blogs
Poonam Jacob [ B Com, Dip In Aviation & Travels ]
International Aviation Consultant / Co Ordinator
AeroSoft Corp
www.AsiaticAir.in
www.asiaguidetours.in
www.aerosoft.in
www.aerosoft.co.in
www.aerosoftorg.in
www.aerosoftorg.co.in
www.aerosoftcorp.in
www.aerosoftcorp.co.in
www.aerosoftseo.com
M 09179405507
http://aerosoftseo.com/maketourindia/
On Line Assistence :
Gtalk : Poonam.aerosoft@gmail.com
Y! Messenger : Poonam.aerosoft@yahoo.com
Rediff Bol : Poonam.aerosoft@rediffmail.com
MSN : Poonam.aerosoft@hotmail.com
http://poonamasiaticair.blogspot.com/


http://philippines-aviation-news.blogspot.com/